Visit AquaticResearchShop.com

Secure Online Shopping for SEDIMENT CORERS - SPARE PARTS & ACCESSORIES
Extension Rods
ALUMINUM HOLOBAR EXTENSION RODS
Aluminum and stainless steel construction, 40mm diam x 1.2 m and 2.4 m lengths available.
Aluminum tubing construction provides lightweight, very rigid and buoyant rods that can be successfully deployed to dozens of meters.
Rods are adaptable to all coring equipment and provide a good "feel" for the deposits and enable deeper core penetration.
"T"-handle and Slide Hammer Assembly are accessories helpful for deploying and recovering samplers.
| | |
| --- | --- |
| | Aluminum Holobar extension rod w/ stainless steel couplers (40mm diam. x 2.4m) |
| | Aluminum Holobar extension rod w/ stainless steel couplers wrench flats (40mm diam. x 1.2m) |
| | Slide hammer assembly, bronze and stainless steel 3kg construction |
| | "T"-handle |
For use on the following pieces of equipment: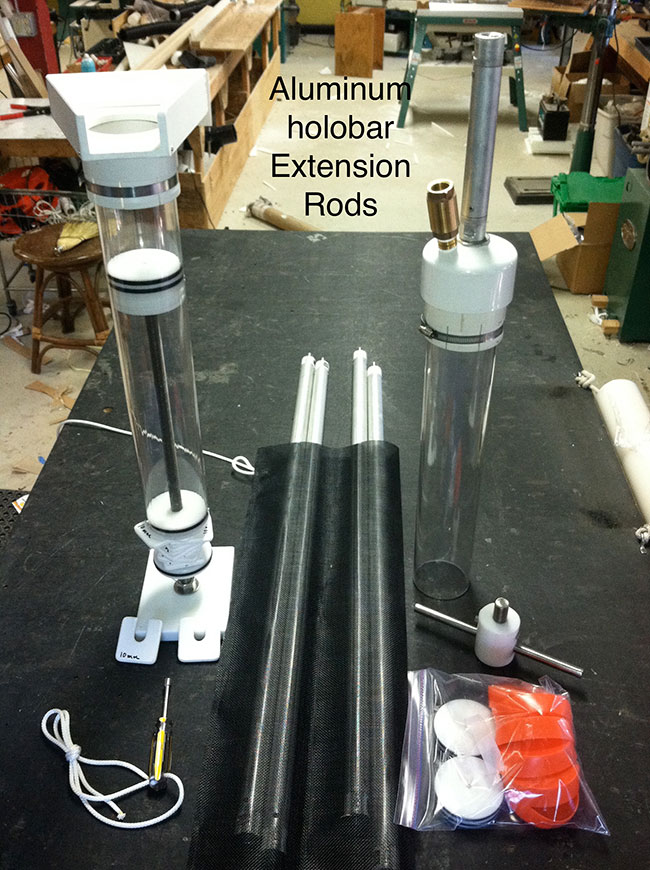 Visit AquaticResearchShop.com

Secure Online Shopping for SEDIMENT CORERS - SPARE PARTS & ACCESSORIES