Visit AquaticResearchShop.com

Secure Online Shopping for SCHINDLER-PATALAS PLANKTON TRAPS
Plankton Traps
SCHINDLER-PATALAS PLANKTON TRAP
Clear polycarbonate construction
glued and screwed joinery
reinforced bottom and top plates
detachable plankton net assembly (specify mesh size) w/sewn-in poly end bucket
latex tube and pinch clamp, 30 m calibrated line (0.5 m increments)
linereel
nylon carry case
10.0 liter volume

Other sampler volumes available (complete, as above):
15 liter
20 liter
30 liter

Detachable plankton net assembly (specify mesh) w/sewn-in poly end bucket, latex tube and clamp

Notes
Standard method for discrete point zooplankton collection. Virtually indestructible polycarbonate construction. An extra detachable plankton net saves time by allowing one to collect and one to process sample on deck.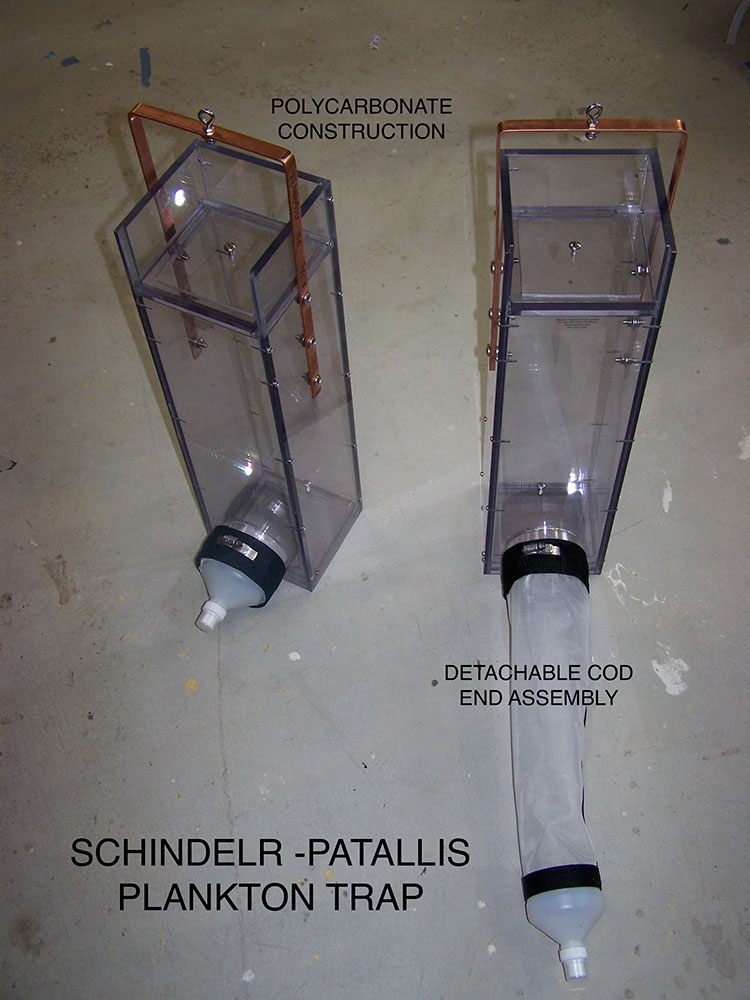 Visit AquaticResearchShop.com

Secure Online Shopping for SCHINDLER-PATALAS PLANKTON TRAPS